We host regular events, one off events and ongoing projects with a diverse range of collaborators all of whom are local. This page showcases some examples. If you want to discuss an idea with us please get in touch here
Life Drawing
Bi weekly class, providing an opportunity to draw an experienced life model in a welcoming environment, suitable for all levels of ability. We provide large paper, boards, large and small easels, charcoal and refreshments. Plus advice from practicing artists.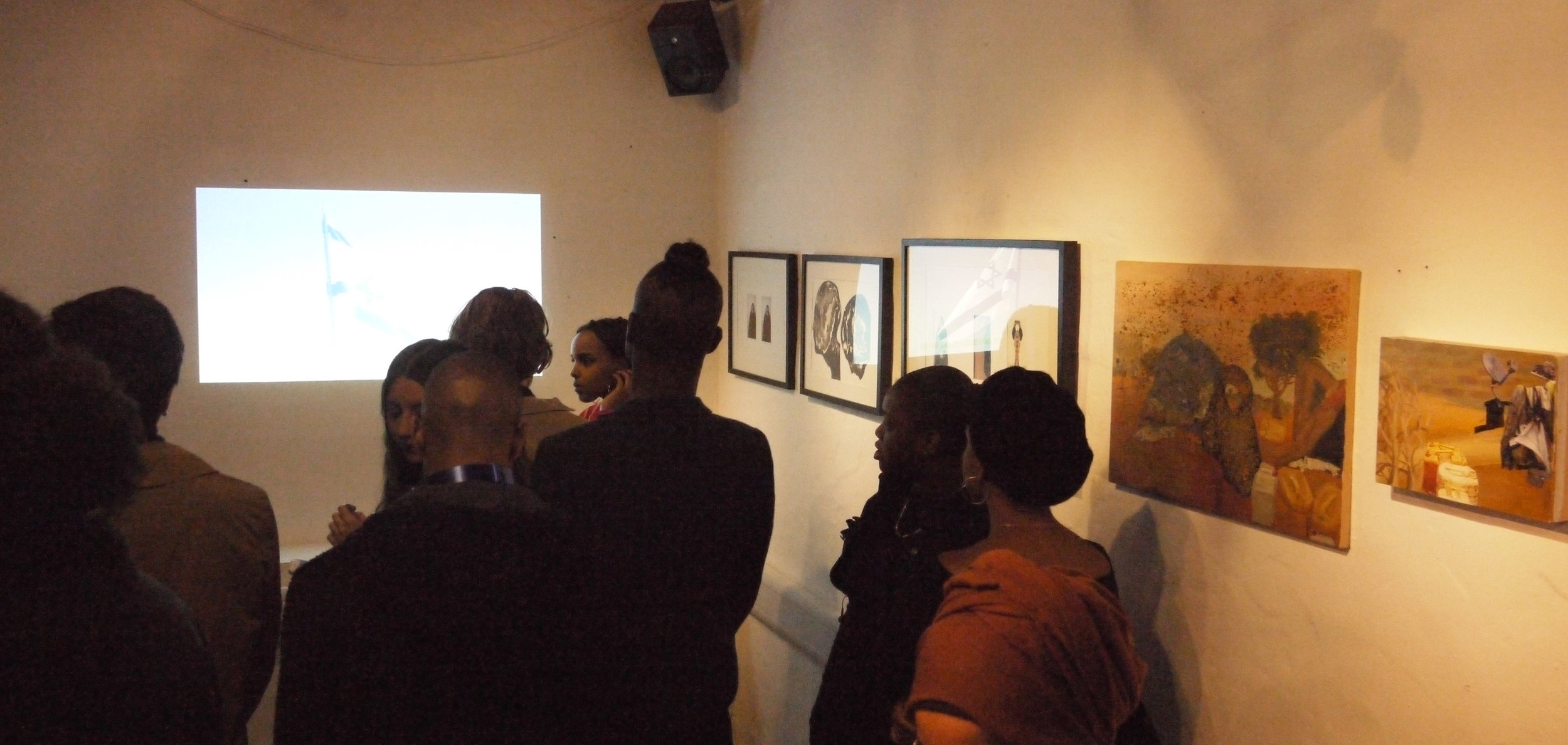 Art Balaayo
An exhibition highlighting the work of emerging Somali artists working locally, aiming to open, challenge and explore unspoken narratives. Curated by Zeinab Saleh, one of a collective of female muslim artists striving to shatter stereotypes and provide a new and refreshing arena for discourse on the Muslim woman.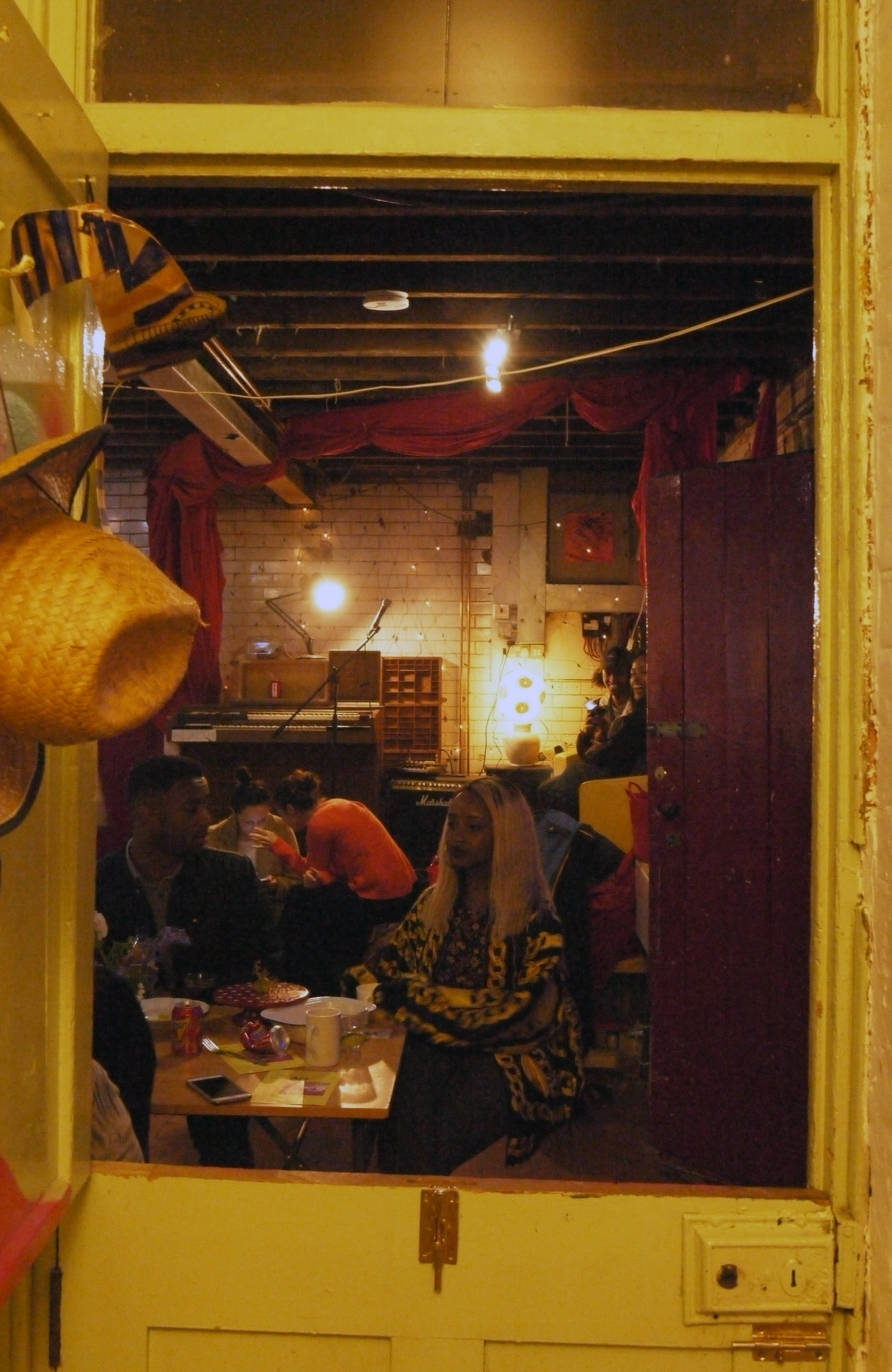 The Saturday Cafe
The Saturday cafe was set up not only to serve freshly prepared home made food but also to create a welcoming environment for the local community to discover more about Red Door, to encourage conversation about what the people wanted from a space like Red Door and build relationships locally. Believing food and the ethos of eating together to be an effective way of breaking down social barriers, we worked with Sophie Hill, a widely experienced chef whose ethos knitted perfectly with our own. Collaborating with Sophie enabled us to grow our own salad leaves and vegetables at our plot at Newham city farm and serve freshly baked, homemade Bread, Donuts and Buns, as well as our homemade cakes with seasonal fruit and savoury tarts and toasties. The Cafe now opens on the last Saturday of every month
pop up cafe at the studio
React
A collaboration between Red Door Studios and designers Alberta Jones and Cherry Truluck Halpin. A project to bring people together after the referendum. The space was transformed and the project culminated in a festival of music, film, poetry and an exhibition of artworks all fuelled by emotions after the Brexit vote. An open call was made to artists and the local community to get involved, and the project was supported by artist Jimmy Cauty.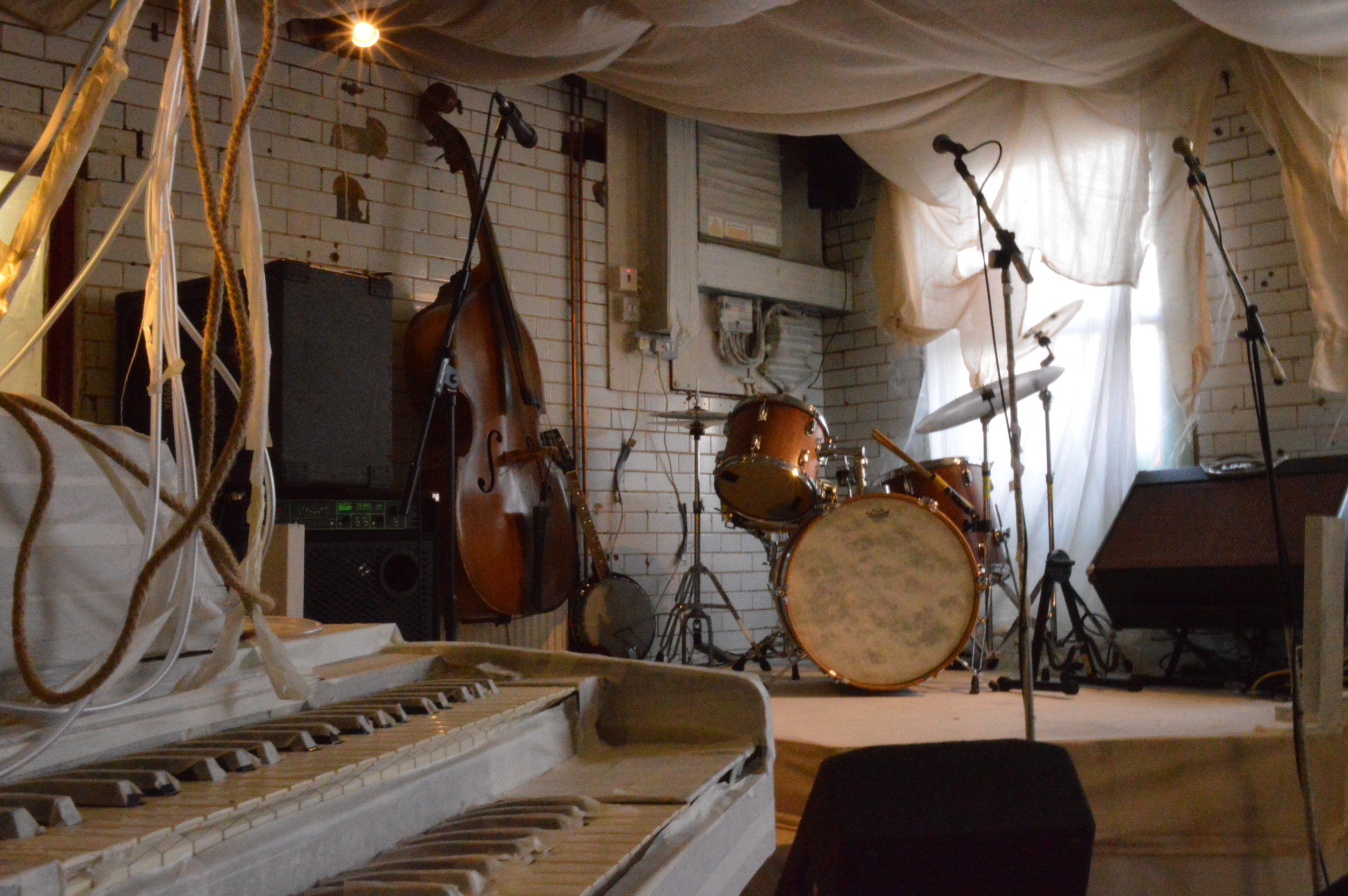 Creative Literacy Programme
Words with edge was a festival of literature festival organised by writer in residence Andi Michael. It involved a week long programme of workshops, talks and performance. To accompany this festival Red Door Studios also developed a programme of workshops for children. Aimed at 7 - 10 year olds, the programme combined storytelling, storymaking, creative writing, visual art and literacy exercises and the sessions focused on building self confidence in learning, social interaction, and literacy skills.
Sunday Lunches at the studio.
In collaboration with Sophie Hill, an experienced chef informed by the time she spent working at the iconic River Cafe and with Theo Randall at The Intercontinental. We hosted a series of lunches aiming to bring high quality, freshly prepared, rustic food to our local community. Eaten at big communal tables with dishes to share in order to encourage people to get to know each other and aid the breaking down of social barriers.
See Thru Shorts
A bi-monthly evening of independent short films, curated by local filmakers Daniella Orsini (Catfish Collective) and Joe Patrick (Belafonte) and showcasing local talent wherever possible.